---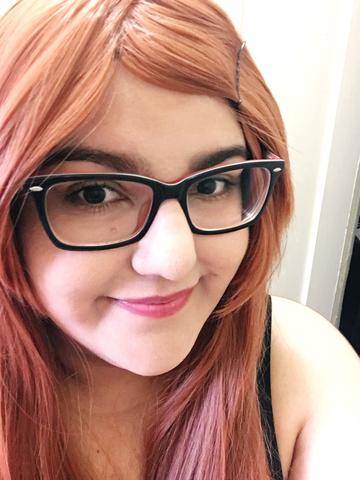 Lacedtea is an LA based women's apparel, accessories and soon to be carrying skin care products. Each item is carefully selected keeping you in mind.
As life has it, vibe change, looks change and our brand is no different. We don't believe in women being stuck in a box. Thus our style is a range of edge, fun and uniqueness.
We take pride in working with other female powered entrepreneurs who share our same love for fashion and individuality.
In an ever changing world filled with chaos – LacedTea is here serving up fashion for the unconventional bad ass.
---
---
THE LADIES WHO INSPIRE US
Name: Amber Rodriguez
Where to find me: Twitter & Instagram@ XDECEIVER
Hobbies: I'm in love with everything that has to do with art, so for my hobbies you can always catch me drawing or taking photos, whether it be behind the camera or in front of it!
Music genre: My favorite music genre would definitely be either alternative or hard rock!
What's your style: I'm not sure what exactly I would call my style, but it's very girly yet still somewhat tomboyish. I could be wearing a skirt with thigh highs and still pair it with a men's shirt or just a plain band tee. And although that would be the best description of my style, it's overall very cute and comfy.
Must haves before leaving home: My phone, money, and some makeup for touch-ups if needed! I also can't leave the house without a hairbrush. just in case my hair decides to get a little crazy!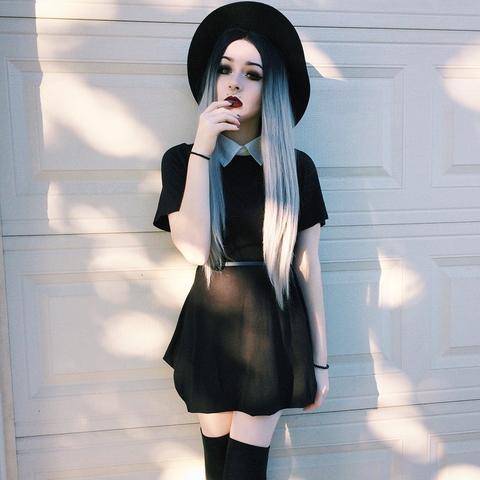 ---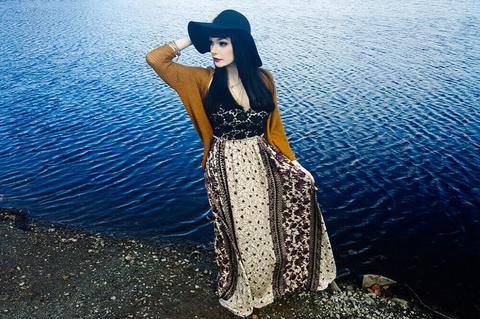 Name: Heather Nicholson
Where to find me: Instagram @Daughtersandthings
Hobbies: DIYing, baking, writing and of course shopping
Music genre: An array of genres, but metal and hardcore are my favorites
What's your style: I like to call my personal style minimalist hodgepodge.
Must haves before leaving home: My daughter, phone, my coupon booklet, lipstick, and a handy lint roller.